ERAGEM
ERAGEM

General Information
Erciyes University Vaccine Research Center (EUVRC) was built in 2013 by own resources of Erciyes University. EUVRC is located on the main campus of the University of Erciyes. It was established to develop, implement, and evaluate vaccine technologies and vaccines for infectious diseases that have a significant impact on Turkey and global health and to train experts in these critical and evolving fields. EUVRC's 900 square meter facilities include laboratories for virological and molecular research, dedicated cell culture room and training. A unique facility designed to support the research community and biodefense network by providing state-of-the-art Biosafety Level 3 (BSL-3), Animal Biosafety Level 3 (ABSL-3) and Biosafety Level 2 (BSL-2) laboratories certified for operation compliance according to World Health Organization (WHO) standards in 2013 by TÜV SÜD. Enhanced BSL-3 and ABSL-3 laboratories are only the certified level 3 laboratories in universities in Turkey.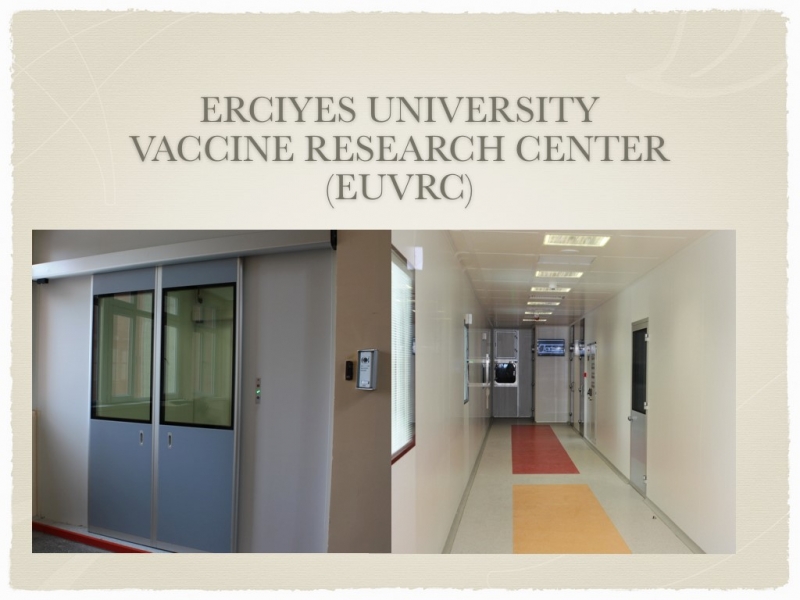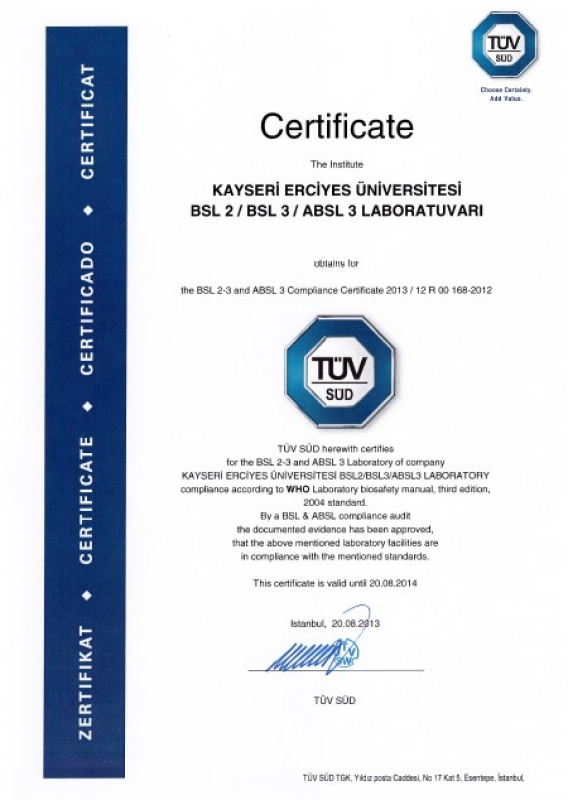 Missions of EUVRC
Although there have been tremendous advances in the diagnosis and treatment of many medical conditions, infectious diseases remain the leading cause of deaths worldwide. Few discoveries in biomedical research revolve around the development of new diagnostics, therapeutics, and vaccines for infectious agents that pose risks to public health and security. The mission of the EUVRC is to conduct research that facilitates the development of effective viral vaccines for human disease. The primary focus of research is the development of vaccines for Crimean-Congo hemorrhagic fever virus (CCHFV). The process that underlies vaccine development is interdisciplinary, combining basic, translational, and applied research in virology, immunology, disease pathogenesis, molecular biology, structural biology, and clinical investigation. It requires strong capabilities in regulatory science and clinical material
manufacture to move novel technologies from the laboratory to the clinic in a safe and compliant manner. By having all these activities within integrated research centers is essential and EUVRC will play an important role for accelerating the science of vaccine development.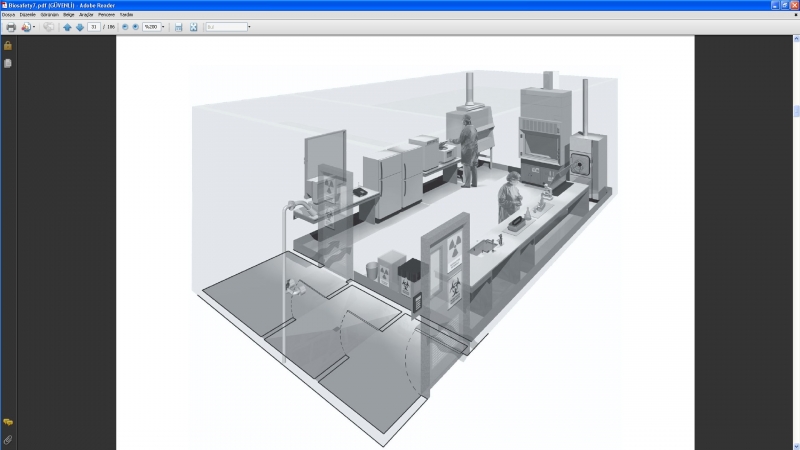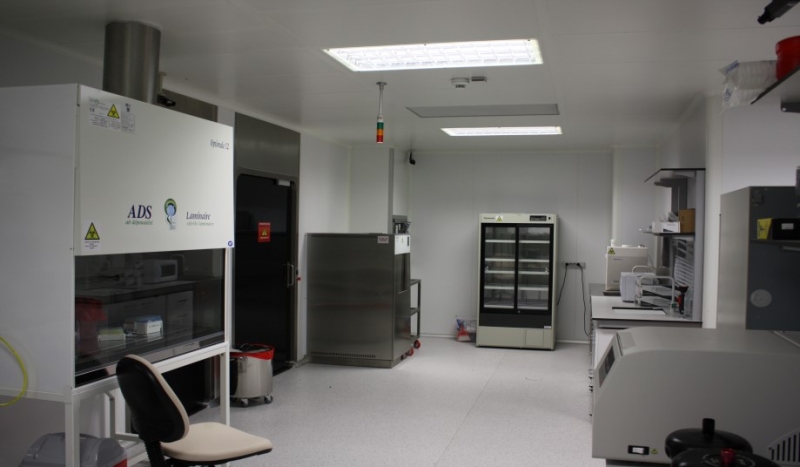 Aims of EUVRC
The Erciyes University Vaccine Research Center has been conducting research that facilitates the development of effective CCHFV vaccines. Activities in the Center will include
- The conception, design, and preparation of vaccine candidates for CCHFV and related viruses,
- Laboratory analysis, non-clinical evaluations, and clinical trials of such candidates,
- Basic research to establish mechanisms of inducing long-lasting protective immunity against CCHFV and other viral pathogens for vaccine development,
- Administer a comprehensive research program spanning basic through translational research,
- Establish partnerships with industry and academic institutions,
- Develop national and international collaborations.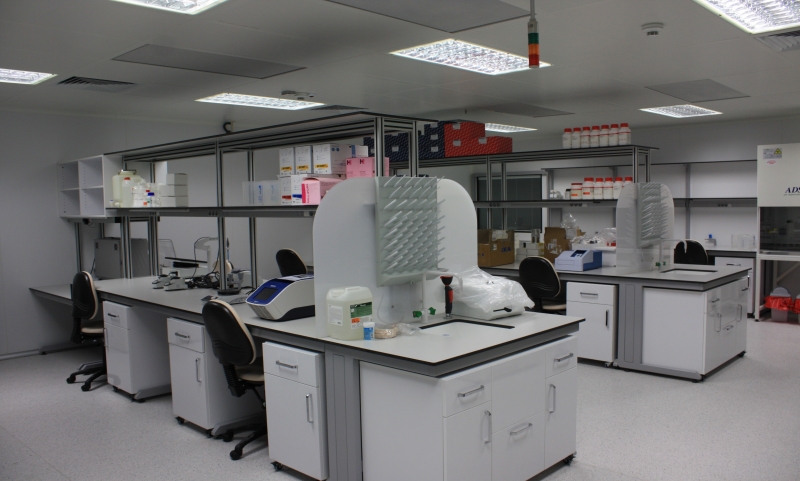 EUVRC Achievements (2012-2014)
- Establishing of EUVRC started in September 2012, and finished in April 2013
- Certification of the Center was completed in August 2013
- EUVRC has been operational since September, 2013
- CCHFV vaccine antigen has been prepared and formulated for phase I clinical trials in 2014
- Monoclonal antibodies have been produced against Nucleoprotein (NP) of CCHFV in 2014
- CCHFV Antigen-Capture ELISA (AC-ELISA) which is the diagnosis method of acut cases of the disease has been developed based the monoclonal antibodies. The method and validation of the test has been confirmed by Ministry of Health of Turkey. The CCHF reference laboratory of Turkey will use to CCHFV Antigen-Capture ELISA kit for the evaluation in 2015.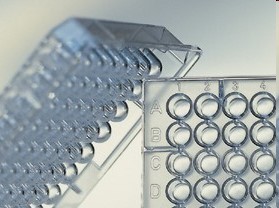 Future EUVRC Goals
- It is planning to establish a current Good Manufacturing Practices (cGMP)-compliant facility as a part of EUVRC. This pilot facility will focus on production of vaccine products for Phase I and II clinical trials, and incorporates features that allow for larger scale operations capable of supporting Phase III clinical trials, if necessary.
- The EUVRC will focus on research and development to the vaccines for infectious diseases such as CCHFV, ebola and MERS that have a significant impact on global as well as Turkey. The vaccine studies will be mainly based recombinant techniques such as viral vectors such as Adenoviral vectors (Ad).
- Optimization of immune responses also involves studies examining routes of administration, and use of alternative Ad vectors, adjuvants and inserts as a part of future goals.
- The EUVRC will bring together scientists from varied disciplines with a common goal of investigating the pathology and immunology of emerging diseases as well as developing diagnostic kits for those pathogens.
- The EUVRC will seek industrial partners for the development, efficacy testing of vaccines and focus the development of new methodologies and training opportunities in the future.